Anisette Studios
Pejj NUNES Anisette Studios Fine Art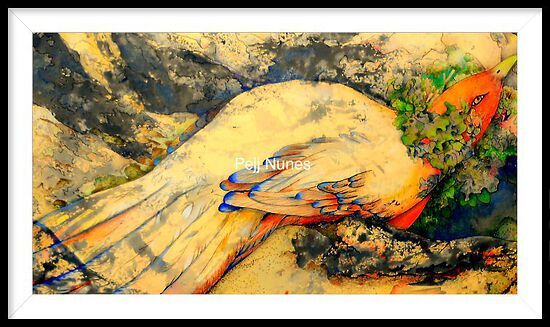 SPLOSH WORK CLASSES AT ANISETTE STUDIOS!

Are you or do you know a therapist, counselors, or a teachers who works with kids, and others with disabilities, whom would be interested in knowing how to do splosh? Please let them know about me!
I am interested in working with medical facilities, and cancer centers. There are plans in the works for this endeavor.
I teach anyone interested in splosh! In doing so I have learned a lot about how to teach splosh, and I am learning a lot about what others can do as the create their own splosh! New types are emerging from others creativity! This confirms that the potential of splosh as a great therapeutic or play therapy tool!

My goals for splosh are to get splosh exhibited. I obtained this goal by exhibiting at Stones And Stuff in Portland, Maine. Yarmouth Frame Shop And Gallery, and at Dr. Stephanie Collin's office as well at Anisette Studios.
The second phase is to hold the classes. So I am putting it out there!
NOTE: Some excitement! I have made a connection with the Chiropractic Family Wellness Center in Scarborough, Maine. And once a date and time for classes is established. I will post that info which will be very soon!

The last phase is the publication of an instructional book about creating splosh works.
~About Splosh Works~
So....What are Splosh? And What are Splosh Marks?
A part from being a form of abstract art Splosh Work is a new artistic tool which can be used as an individualized projective diagnostic tool. That has been the purpose behind its creation. Looking at the splosh work on my website will show what can happen by creating splosh! I am confident with what others can do! I am seeing it happen first hand with my students and others. This is very exciting!
Splosh has merit as a tool for the Rorschach Method, and certainly as a complimentary therapy tool. I invite counselors and therapist to investigate Splosh Works. I would love to show you how it works!

I will continually hold workshops and certainly upon request. If you have a space I will come to you, and I also offer my own studios. Please RSVP at 207-929-6179 or email at pejj@anisettestudios.com.
Note: Interesting article on the Rorschach Method by Goldie Ruth Kaback PhD on the Wiley online Library/Journal of Counseling & Development The Vocational Guidance.
~~~~~~~~~~~~~~~~+~~~~~~~~~~~~~
Call 207-929-6179 or Email me! pejj@anisettestudios.com to subscribe for classes.
~~~~~~+~~~~~
Also are you interested in Portfolio Management Classes? Someone heading off to art school? Contact me!
~News from Anisette Studios!~
My work is exhibiting at Dr. Stephanie Collins office. http://www.healthgrades.com/physician/dr-stephanie-collins-2n3nc . There splosh works at her South Portland, Maine office. Rack cards regarding Anisette Studio and Splosh Classes, and my business cards are available.
At the end of summer: Anisette Studios is planning to open officially to the public with regular hours! There will be an announcement!
You can now find me on the Society of Children's Books writers and Illustrators as Pejj Nunes. I have just begun to put my work on the sight so please bare with me. https://www.scbwi.org/
You can also see works at https://pejj.see.me/

You are welcome to use images of my paintings on your website. Click here for my Image 'Use" Policy.